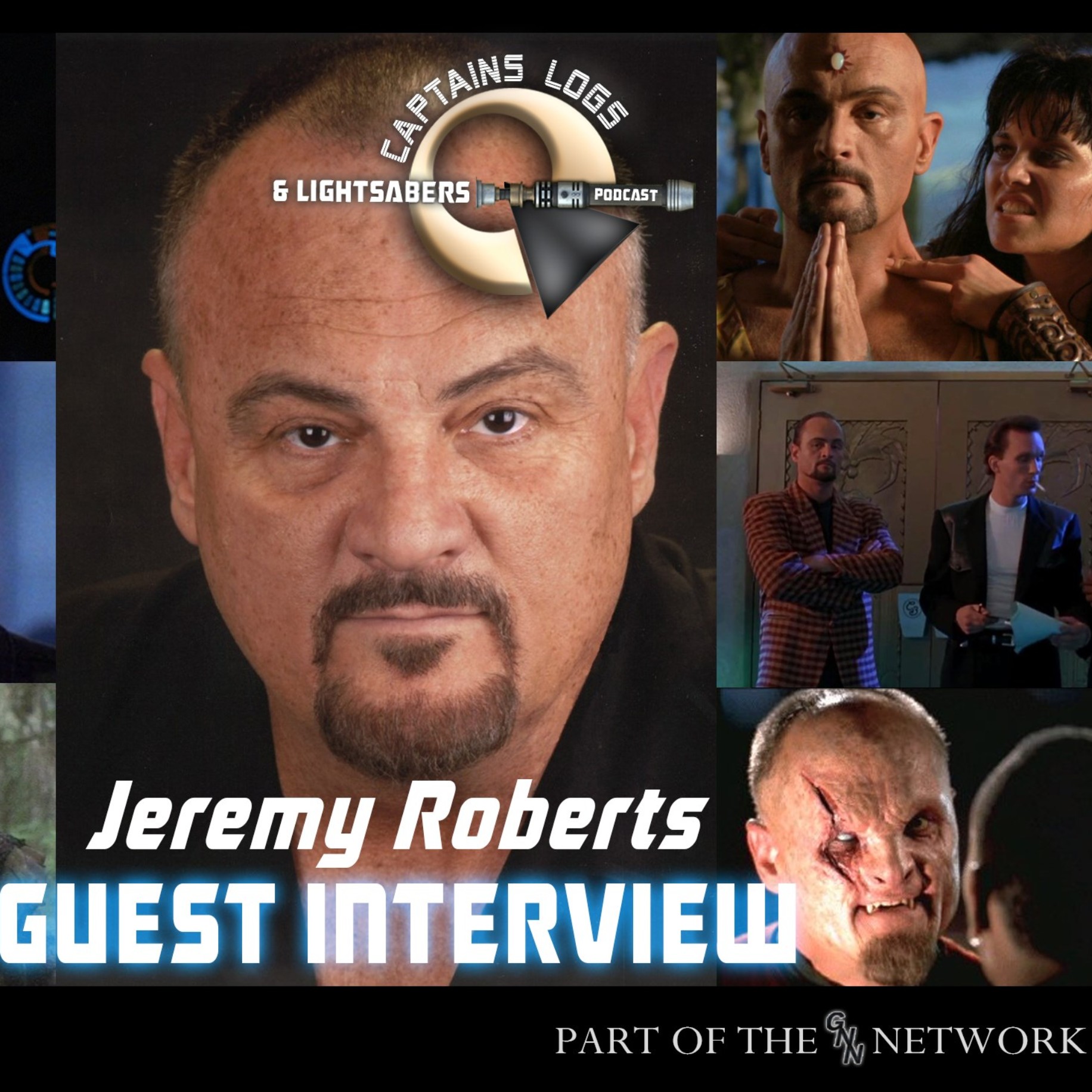 Episode 11 of Captains' Logs and Lightsabers is here!  On this episode, Chris takes the lead on this interview with Jeremy Roberts, the character actor who has made his mark as a villain in hundreds of TV shows.  Jeremy has also played various roles in films like Sister Act and National Lampoon's Christmas Vacation.  But to Star Trek fans, he is Dimitri Valtane, the bridge officer on the USS Excelsior in Star Trek VI: The Undiscovered Country and the Star Trek Voyager season 3 episode, Flashback.  Chris and Jonathan ask Jeremy about his time in the military, serving in the Marine Corps, memorable roles, and stories of being in prosthetics and makeup.
00:00 Show Intro
02:24 Guest Introduction
04:30 Star Trek VI / Valtane
14:29 Cats and Dogs
19:00 Why Acting?
26:00 Favorite Genres
31:00 Most Memorable Roles
41:50 Voice Acting 
49:15 Military Service
52:30 Current and Upcoming Projects
1:03:30 Contact Jeremy
1:06:45 Outro
Contact Jeremy Roberts
Contact the Show: 
Twitter - @LogsAndLightPod 
Instagram - @logsandlightsaberspod 
Contact the Hosts: 
Jonathan - justadisneygeek on Facebook, Instagram, Twitter, YouTube 
Connect with Geek News Now 
Twitter - @GNN_Home 
Facebook - Geek News Now